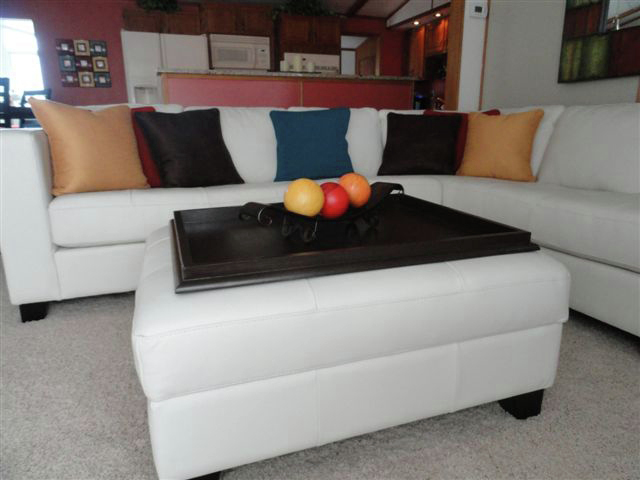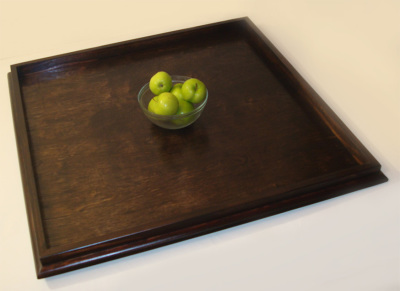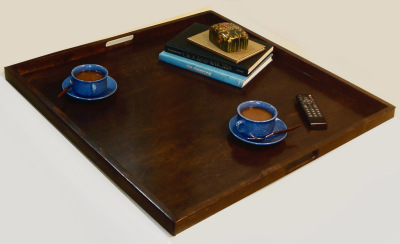 Production time for your custom tray 10-21 business days.

Click images to view them larger.
Handles can be added for an additional $10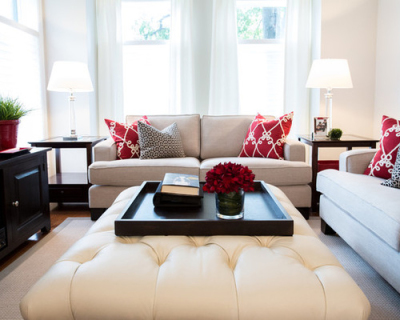 email: ottomantraytime@gmail.com
by telephone: 210-369-4592

To request a quote for your custom ottoman tray please complete the form below and click submit
Handles are not alway necessary on a large ottoman tray.  Most of the time the tray simply sits on the ottoman and isn't moved. We can add handles if want them. Some customers like having the handles and some customers like the clean lines with no handles.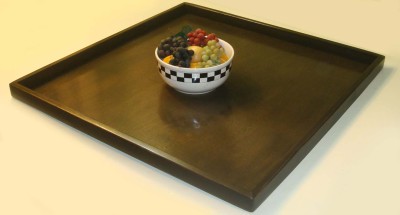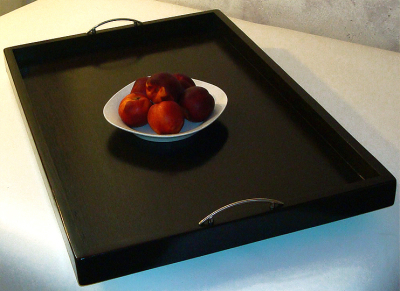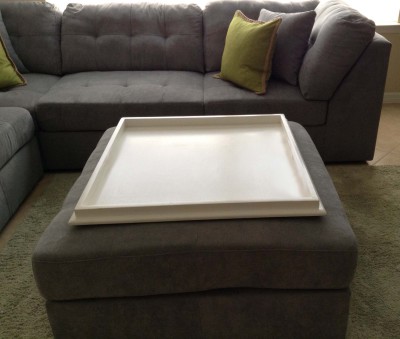 Hardware Handles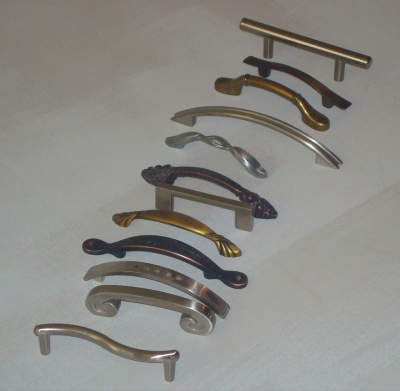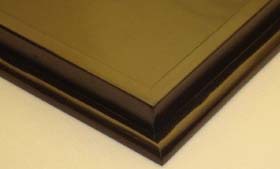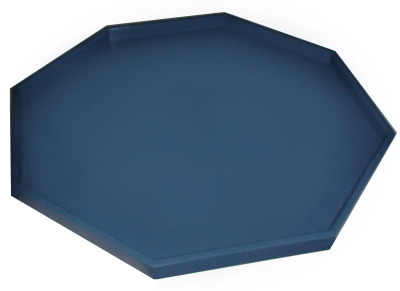 Cut OutHandles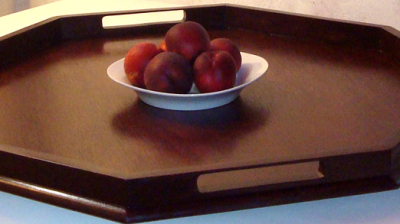 We can also do shabby chic, distressed, any color stain so you can see the wood grain through the color or any solid color. 
All trays are sealed with lacquer so they are water resistant for a damp cloth wipe clean up:)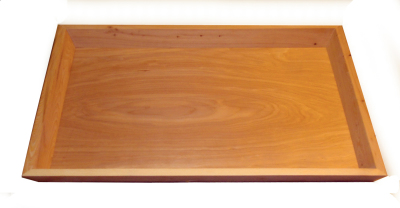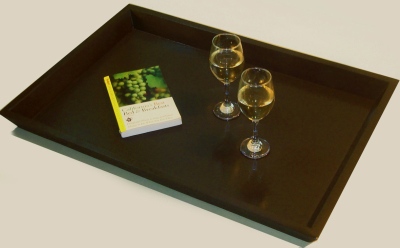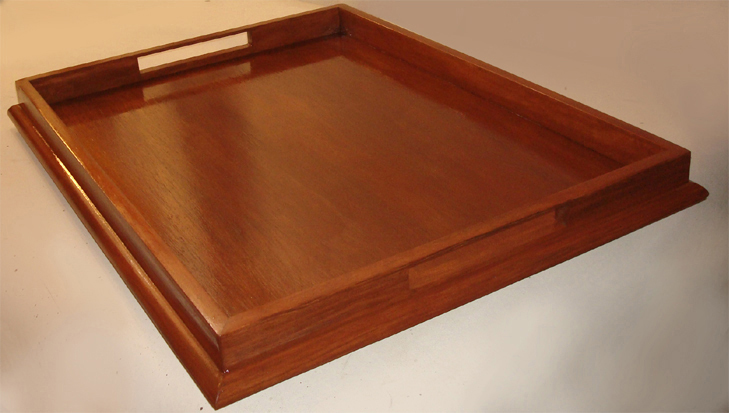 Colonial Maple Stain

Robert's 36x36 contemporary style ottoman tray solid dark chocolate brown